In addition to staff directly supervising, the use of modern equipment for automatic vaccine monitoring and storage is paramount to ensuring vaccine safety in the Extended Immunization Program. .
In order to have quality vaccines to vaccinate children, the preservation of vaccines is very important. In order to help people understand this issue, the reporter had a session to record the process of storing vaccines. vaccines at the vaccine storage warehouse in the national vaccination program.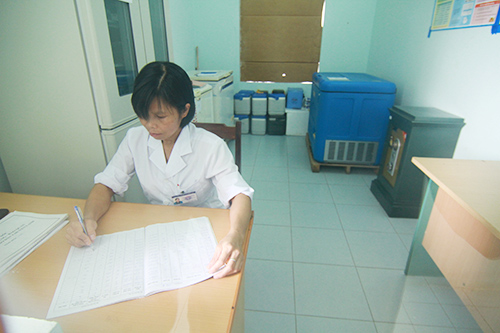 In the vaccine storage warehouse in the National Expanded Immunization Program, after being transferred from manufacturers (domestic and international) by specialized vehicles, they will be transported to cold storage.
preservation.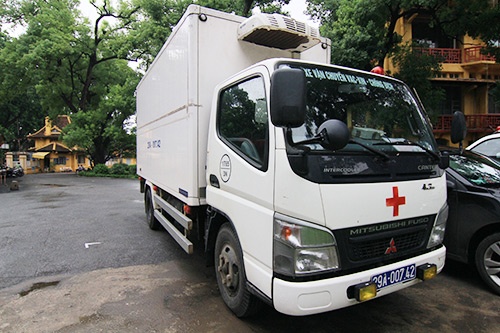 Photo: Vaccine warehouse in the National Open Immunization Program.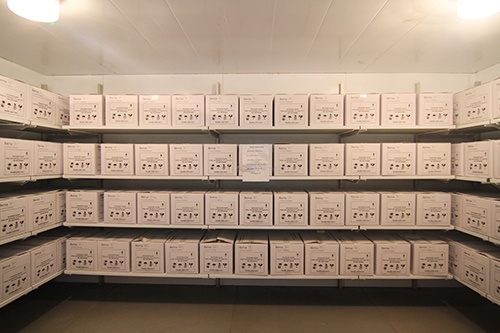 In the Quinvaxem vaccine storage room, vaccines are arranged a certain distance for air circulation, helping to better preserve vaccines. Photo: Department of vaccine preservation Quinvaxem.
Vaccines will be monitored regularly temperature. Accordingly, the allowable temperature in positive storage is from 2 to 8 degrees C. And in negative storage is from minus 15 to minus 25 degrees C.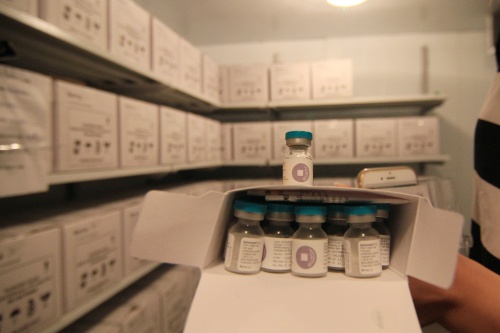 There are also devices in the vaccine storage rooms that check the temperature of the vaccine. Accordingly, monitoring the temperature increase by means of temperature indicator on the vial of vaccine (VVM). Photo: Monitoring by temperature indicator on Quinvaxem vaccine vial.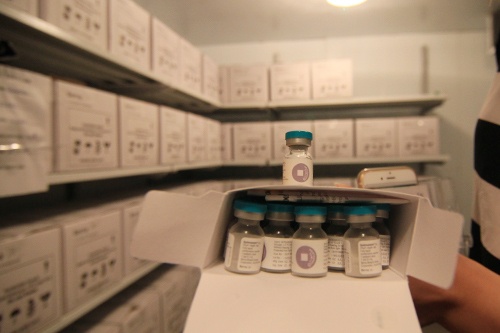 Monitoring by temperature indicator on measles vaccine vials.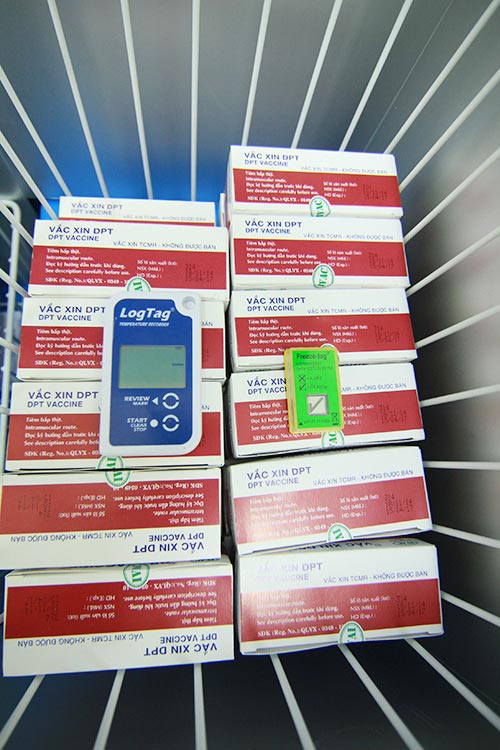 Photo: Electronic freezing indicator and thermometer monitoring.
Monitor low temperatures with electronic freezing indicator.
If the temperature is too high or too low compared to the standard, it will be adjusted accordingly.
In addition, there are monitoring thermometers in separate storage chambers.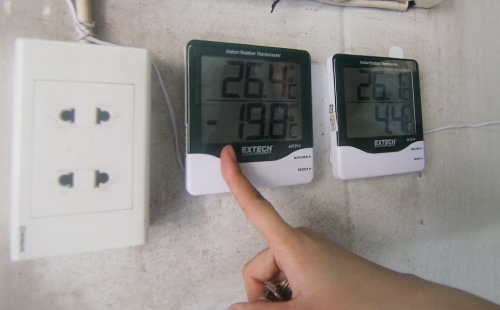 In addition to automatic monitoring with modern equipment, during the vaccine storage space in the National Open Immunization Program, staff still have to monitor twice a day and record progress.
vaccine preservatives.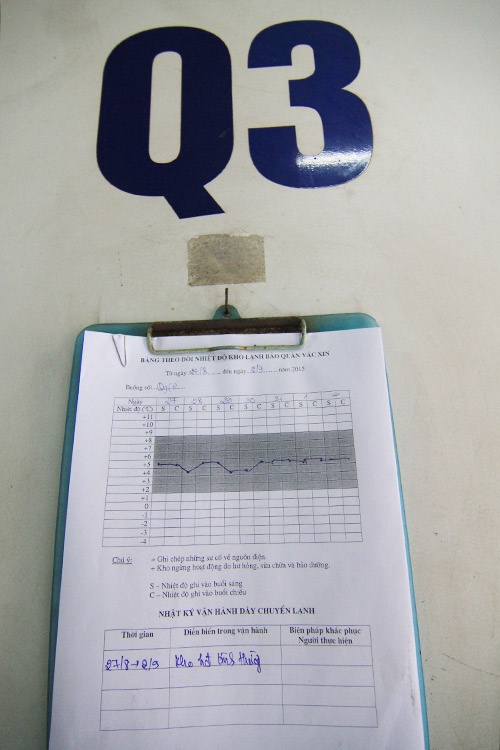 To ensure that there is also an automatic temperature recording card for monitoring in the storage rooms, this is installed on the computer and automatically records the temperature.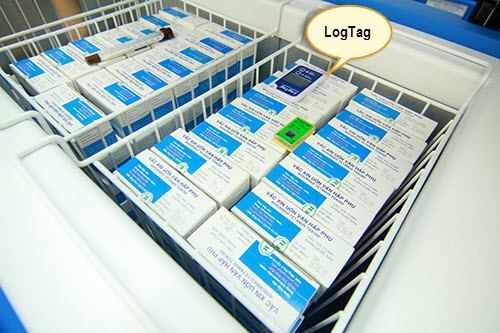 In addition to these storage rooms, there is also a remote temperature monitoring system, if the temperature is too high or too low, there will be a siren, or will send a message to the phone of the person concerned to check.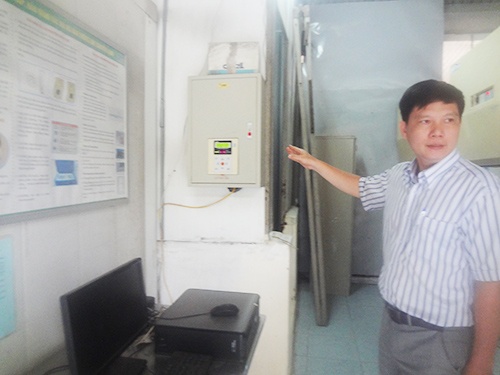 Finally, the regulations on receiving, granting and managing the preservation should be placed in the middle of the warehouse so that the central managers can do the right work to ensure the best management.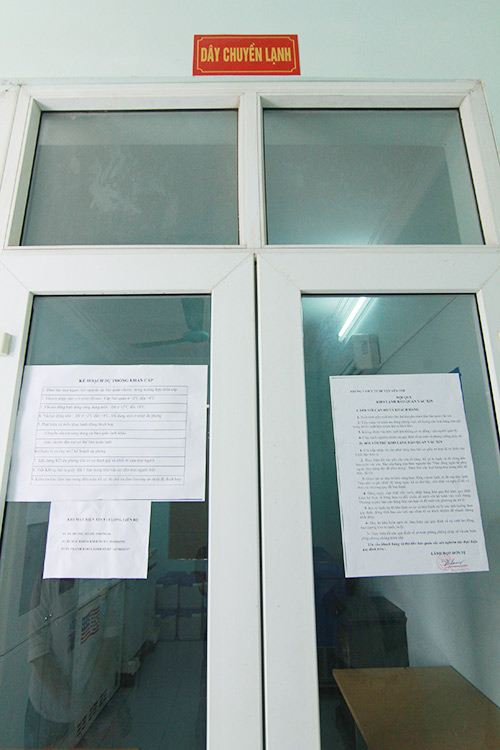 When transferring vaccines, they are transferred from the authorized stockpile of vaccines in the national expansion program to localities, managed by specialized vehicles with complete vaccine storage system.
Information resource: Eva